Our members have cashed out over $6,555,760.67 using
Make Money
Make extra money online
by completing quick surveys, offers, trials, games, videos and more. We work with top legitimate survey companies: Cint,
Your Surveys
, Dynata, Lucid and CPX to bring you the best surveys.
Fast Payment
Get paid the same day thanks to our 8 hour payment promise.
Cashout via paypal
for as little as $1. Alternatively, use one of our
E-gift card options
. Get 24/7 Support to help make sure you get paid on time.
Top Benefits
It is free to join and you receive a signup bonus as soon as you set up your account.
Work from home
and access thousands of new surveys daily.
Regular $1000 cash contests.
Safe & Secure
SuperPay.Me is safe and secure. We send thousands of payments daily and will never share your information without your consent.
See What Our Members Have To Say About SuperPay.Me
We Work With The Top Survey Providers

Watch The Video to Learn How To Make Money Online At SuperPay.Me
More About SuperPay.Me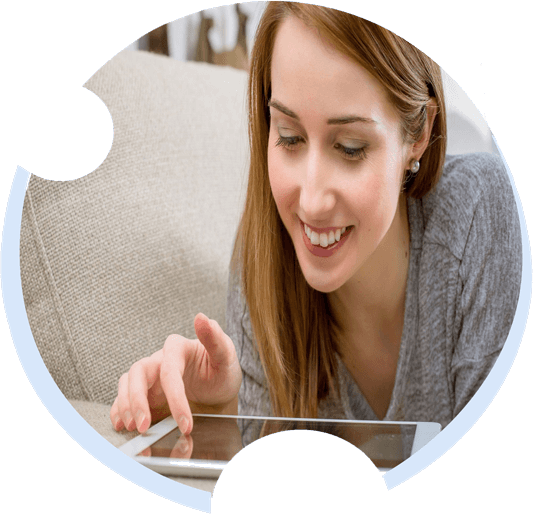 SuperPay.Me is an online community that lets you earn extra cash for taking online surveys. We have over 10 years of experience in linking people with the best paying surveys available. We now provide access to more surveys than ever before and with our fantastic support and 8 hour price promise, you can be assured of being able to access the best paid surveys and getting paid quickly. Access online surveys that pay via paypaland earn money - free registration
Our signup process is quick and easy. SuperPay.Me also provides a free signup bonus and a variety of payment options. You can earn extra money and gift cards for various retailers. We are one of of the best gpt sites, and send payments the same day in your chosen method, such Skrill or paypal. Our Survey providers are looking for new survey participants every day to share their survey data using their online survey tools. Get paid for your opinion.
It's absolutely free to sign up with SuperPay. Plus there are loads of ways to earn money through this site: watch videos in your spare time, take part in trials, play games or refer friends using social media platforms like Twitter or Facebook.
Payment methods inlcude: PayPal cash, Instant Paypal cash, Skrill, and E-Gift cards for popular retailers such as Amazon, Starbucks, Nike and more. Cash out limits are low and flexible, you can cash out from as a little as $1.00. Get your first payment today!
Requirements: The minimum age requirement to join Superpay.me is 18 or older.
Help Section
How Do Online Survey Sites Work?
It's very simple.
A few minutes is all you need to complete a brief survey that pays on your computer, phone, or other device.

Sharing honest thoughts and opinions about different brands, services, and products is all that is required and Superpay.me will then rewards you with real cash and gift cards for simply completing online surveys. We have free online survey jobs available daily.

1. Create your profile 2. Share your opinion 3. Collect your rewards and start making money from surveys today.


Do Online Survey Sites Actually Pay?
Yes...
You can make money taking online surveys if you work with a legitimate survey site such as SuperPay.Me.

Our members help market research companies find what brands should do to create products and services that people want.
This means that you'll have the opportunity to shape the future of business as new products and brands are introduced in the marketplace and you'll be paid for your time. Completing surveys is quick and easy.

Legit survey sites will be free to use, should be able to provide proof of previous payments and will never ask you to share your credit card information.
SuperPay.Me is free to use and you will never be asked to submit credit card information to participate in online surveys. Click here to view our most recent member cash payouts and see what our members say about us. Traditional research methods are slow in getting response and therefore market research firms are willing to pay for valuable and quick responses online.


How Much Can I Earn?
Earn rewards for completing simple daily tasks such as answering online surveys. Average earnings per single survey are typically between $1 - $1.50. Members can earn up to $50 per day taking surveys for cash.
Some online surveys can pay as much as $10 per survey.
As well as taking online market research surveys you can earn extra money by playing games, watching videos or taking part in trials.


Why Should I Take Online Surveys With SuperPay.Me?
SuperPay.Me is one of the best paid survey sites for people to make money by sharing their opinion online.
New surveys are added every day, giving you access to tens of thousands of paid survey opportunities, so find online surveys that pay. All the surveys on Superpay.me are from verified and legitimate market research copmanies with a proven track record of paying for quality results.

More opportunities for surveys will mean more opportunities for you to make money online. Unlike most other online survey sites, Superpay.me won't make you wait days to get paid - with our 8 hour payment promise, all verified payments are sent the same day!

We offer our members a free sign up bonus, a low payout threshold and there are no limits on the amount that you can earn each day.

We run regular promotions with our top survey providers to pay you more. Keep up to date with our promotions on our latest news page.


What Type Of Surveys Can I Take?
There are many different kinds of market research surveys.
For example: Brand recognition surveys,mobile surveys, Surveys about service provision, Product appeal surveys, and that's just to name a few.

There are branded surveys where you are asked to give your valued opinions about major brands like Amazon, Android, Target, Starbucks, or Nike.

The volume of genuine paid surveys available to you will be dependent on what feedback market research companies are currently looking for.


Are paid surveys safe?
Yes, paid online surveys are safe, as long as you ensure that you access the online surveys through legitimate online survey sites such as Superpay.me.

We have been providing surveys for cash, surveys that pay cash instantly, surveys for money and high pay surveys since 2012. Surveys pay, and we have a reputation for providing our advertisers with good quality responses to their market research and in return allowing our members to get online survey opportunities, allowing them to make money online. There are many ways to spot fake survey sites, and you can find out more in our artical on legitimate survey sites.


How do I find the best paid survey sites?
If your looking for the best survey site,or highes paying survey sites, then we would recommend checking out review sites for feedback. There are several we'd recommend, choose your favourite from Feefo vs Trustpilot or reviews.io to check out reviews for Superpay.me. We consistently rank amongst the best paid online survey sites thanks to positive feedback from our members on sites such as Superpay.me Reddit.


If you're looking to make money online same day, you'll be thrilled to discover legitimate survey sites that offer lucrative opportunities. Imagine earning 1 dollar per survey, and it adds up quickly when you engage with the best paid survey sites. The legitimacy of these survey sites is paramount, and reading reviews on Trustpilot can give you the peace of mind you need. With the right paid survey site, you can make money online same day and experience the satisfaction of being part of a trustworthy platform. So, seize the opportunity to join the best survey sites and start earning immediately, all while knowing that you're engaging with legitimate survey sites that value your time and contributions.
Unlock the potential to earn money online every day with our platform! Sign up now and enjoy a same-day sign-up bonus with instant withdrawal options. Experience the convenience of direct deposit into your bank account, paypal account or receive free gift cards effortlessly. Our platform is designed to make earning money a part of your daily tasks. Say goodbye to waiting and hello to quick cash through our seamless cash app system. Start today and discover the joy of free money flowing into your pockets!
Discover a hassle-free way to boost your income with our legit paid surveys app! Experience the convenience of instant withdrawals and make money online the same day. Sign up now to enjoy exclusive sign-up bonuses and explore our free money apps. Say goodbye to waiting periods and hello to quick, reliable payouts. Don't miss out on this opportunity to earn extra cash effortlessly! Join our community today and start reaping the benefits of our instant withdraw app and lucrative sign-up bonuses.