Boss_36 just earned $0.11 with CPX Research
NEET just earned $1.16 with CPX Research
DJSTIZZ just earned 36.12 points with Bit Labs
Jeroennus just earned $0.13 with CPX Research
piche872 just earned 19.11 points with Bit Labs
ricardo3013 just earned $0.05 with CPX Research
simonbeahan - we received your payment request for -

$1.32

,
simonbeahan just earned $1.25 with CPX Research
dreamygirl1111 just earned 30.1 points with Yuno
Jan69 - we received your payment request for -

$1.49

,
Superpay.me Help Guide
FREE PAID SURVEYS
Hundreds of new surveys available each day from a variety of survey providers. To get started go to the superpay.me login page, enter your superpayme details to log into your superpay me account. Choose "paid Surveys" from the main menu to access our latest surveys. Register your profile to access more surveys. Read all questions carefully and ensure all surveys are completed in full with genuine information. Don't speed through surveys. Don't share details of surveys, ID numbers or titles online. On completion of the surveys, we recommend leaving the window open for a few minutes to assist with crediting. We also recommend clearing cookies & cache regularly to assist with crediting at superpay.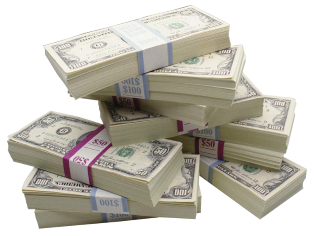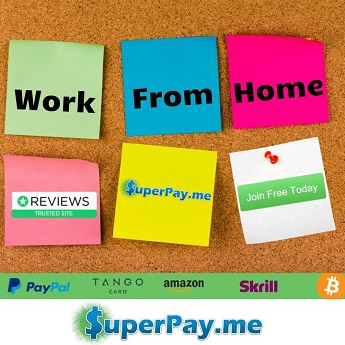 PAID TRIALS, VIDEOS, GAMES AND OFFERS
We have partnered with a variety of specially selected advertisers, all with a reputation for providing quality paid surveys, offers and trials via their offerwalls. Please ensure all instructions for the offers made available are followed correctly to ensure you are credited. Provide only genuine information and do not duplicate any offers on multiple sites or offerwalls. at super pay me, paid Games and videos can be found on the appropriate offerwalls, and you should follow the instructions carefully to ensure you receive credit.
EARN MORE WITH OUR REFERRAL PROGRAMME
Superpay.me offers a generous referral programme where you can earn 25% of your referral earnings. Earnings are added automatically to your account as your referrals completed online paid surveys and offers. You can gain referrals via social media, blogs and more. Please do not spam other websites or post false or misleading information in order to obtain referrals. It is also against our rules to brand bid on our name, or similar, in order to gain referrals.
Our best referrers provide factual an informative information via blogs and video sites such as you tube to help their referrals earn online.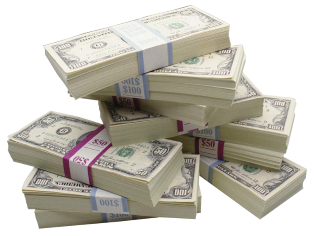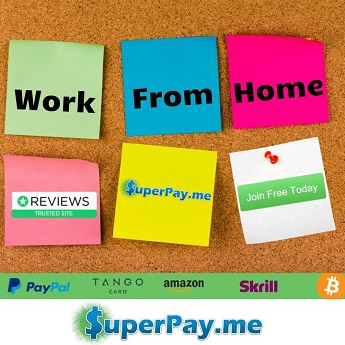 HOW TO GET PAID?
When you have at least $1.00 in your account balance, you should visit our "withdraw" page to request payment. Choose from the payment options available, including paypal, skrill and bitcoin, or if you prefer you can choose payment via one of our gift card options. You can convert points to cash or vice versa in order to proceed with your preferred payment option.
Common Questions - (also check our our
faqs page
for more help)
What are paid online surveys?
Market research companies use online surveys to gauge public opinion on particular products or topics. Brands will hire market research companies to conduct surveys on their behalf. You can register with some of these market research sites, and take their surveys. They pay you for your efforts.
What type of paid online surveys can I take?
There are lots of different kinds of paid surveys available, for example Advertising effectiveness surveys, Brand recognition surveys, Product appeal surveys, Surveys about services. The number of available surveys will vary depending on the types of focus groups that market research companies want to research. You can get your hands on free products for product testing and review if you meet the requirements.
How much will I get paid to take surveys?
It's easy to earn cash for surveys. How much you get paid completely depends on the number of surveys you attempt and complete and the amount of time it takes to complete a survey. All online surveys for money have different payouts, with some offering as much as $15. Most will pay less, but also take less time. Expect to earn about $1-$5 per survey with occasional opportunities with much higher earning potential.
Are Surveys For Money Legit?
Yes. All of the surveys we provide here are safe and legitimate and will pay you for completing surveys online. Surveys are a great way to make extra money when you're not working. They won't make you rich, but if you need money quickly, they can help. The best part is you don't need to be near a computer to take surveys. You can do them on your phone from anywhere, at any given time. We always advise you take time to research the best surveys sites and avoid scam sites. Try where possible to get recommendations, or check out review sites for better feedback on people's favourites sites.
Why do companies pay you to take surveys?
Many brands, companies, and organizations from around the world are continuously seeking the opinions of people like you to shape the products they develop and how they ultimately market them. They count on paid online surveys to provide them with reliable information.
Do you get paid immediately after each survey?
Most sites all have a minimum payout threshold, as listed in the summary above. This means you'll need to continue completing surveys and building up points, then cash out all those points once the threshold is met. You will accrue the points immediately after each completed activity, but have to meet the minimum before turning the points into cash. Superpay.me has one of the lowest payout thresholds around.
How long do online surveys take to complete?
It varies from site to site and even within each individual site. Some websites will tell you the approximate time for each survey, and some allow you to see your progress as you complete them. In general, you can expect most surveys to take between 5 and 15 minutes. Longer surveys typically pay a bit more, while quick surveys may only make you a few cents.
How will I be paid for taking an online survey?
There are often multiple ways you can be paid for taking online surveys including:
Paypal Cash
E-Gift Cards such as
amazon
and tango Wire Transfer
Bitcoin and other Crypto currencies
What do I need to start taking surveys?
Different companies have different specific requirements. You don't usually need any special equipment or software, usually just a little bit of time and internet connection. Some of the platforms above have device requirements, so check to make sure your tech is approved before wasting your time on the signup process. There are also some products that may be tested by companies that require a physical address or PO Box in order to send you the details.
Is it just surveys for money, or are there other paid activities?
There are lots of ways to earn money online. Surveys are the most common way to make money, but we also offer a lot of other ways to earn money. We pay you for watching videos, to play games online, to take part in quizzes, prize draws and paid trials. Keep up to date the current promotions on our news page.
View More Articles