Tarila90 just earned $0.02 with - CPX Research ,
brbs just earned $0.85 with - Your-Surveys Worldwide Direct Unlimited - $0.85 ,
anderson719 just earned $0.05 with - CPX Research ,
Milenamega just earned 617.4 points with - Bit Labs ,
blackctcat36 just earned $0.05 with - CPX Research ,
darkshadow0001 just earned $0.04 with - CPX Research ,
bingbongbongbong - we received your payment request for -

$1.45

,
kevinho1997 just earned $1.20 with - More Surveys 15 Minute Surveys - $1.20 ,
lucyjones2001 just earned $0.75 with - RevenueWall2.0 ,
Haiky21 just earned 21.84 points with - Bit Labs ,
JosiSpada just earned 128.05 points with - 36492443 ,
mondocombo - we received your payment request for -

$2.69

,
nkwickedchild27 just earned $0.03 with - CPX Research ,
Yaboy99 - we received your payment request for -

$1.57

,
Sinvo just earned 31 points with - Action Network Sports Betting ,
Wallace159 just earned 10.5 points with - Bit Labs ,
Le081128 just earned $0.03 with - CPX Research ,
7Popi7 just earned $0.23 with - CPX Research ,
Le081128 just earned $0.26 with - CPX Research ,
Nhola just earned 73.5 points with - Bit Labs ,
How to make money online with paid surveys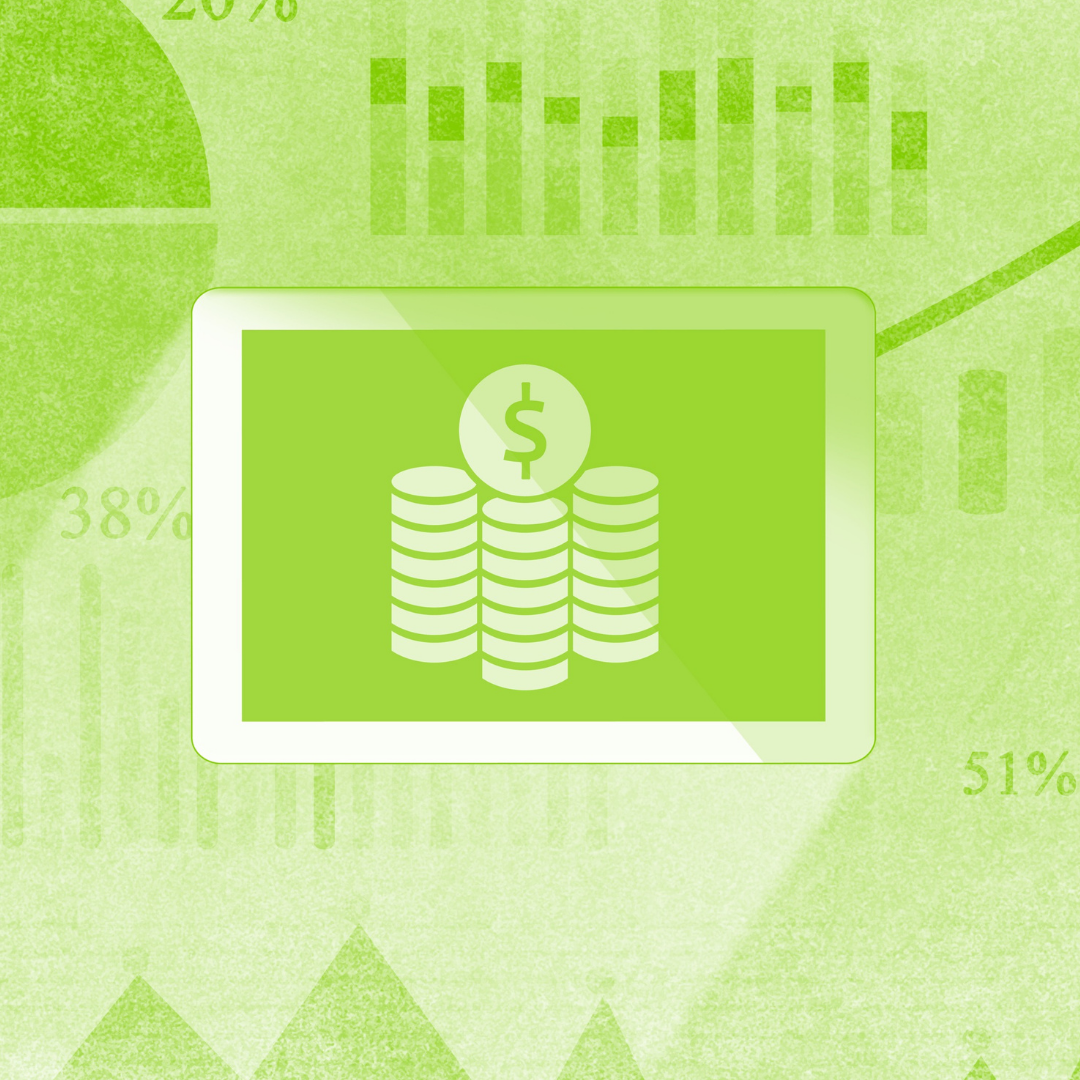 Make money completing paid surveys.
With Superpay.me you can earn cash while taking paid surveys, to earn money online. We have a large selection of unlimited and daily paid surveys available so there is always something new to try! Take surveys for money. They're fun and you can earn cash, free gift cards, prizes, and more. Take surveys to make extra cash and find out what products people like most.
Surveys are the one of the best ways to make money fast at home. Its easy to earn money from surveys. With Superpay.me you will get paid instantly via PayPal or use one our alternative options such a bitcoin, skrill, or amazon gift cards. It is free to sign up and take surveys so why not start today and start making some extra income.
Earn extra money by taking surveys.
Superpay.me is an online community which provides access to get paid cash for surveys. We connect you to relevant surveys from hundreds of brands and make sure you get paid for your participation. Join Superpay.me and you'll get access to thousands of paid surveys that can help you make more money. Surveys are available every day and some are even unlimited, so the opportunities are endless. Complete online surveys for free. Superpay.me is the best place to find free, high-paying surveys.
Make more money with paid surveys in your spare time. Access thousands of survey opportunities from the worlds top market research companies all in once place. Receive a free sign up bonus when you join, and be rest assured your joining one of the most trusted and best survey sites around thanks to our fast payments, low cash out threshold and 24/7 service available all year round. Our signup process is quick and easy, and you could be taking your first paid surveys in a few minutes, and receiving your first payment within the next hour. We only require some simple information such as your name, address and email address to get started.
We offer a large selection of new paid surveys every single day. Each survey takes around 5-20 minutes - normally longer surveys offer a higher reward for your efforts. Typically paid surveys offer rewards between $0.40 and $2.00 depending on the length of the survey. We have quite a number of surveys available, and by spending a few minutes each day completing perhaps 4-5 surveys, earning around $100-$150 each month from these alone is easily achievable.
Your potential earnings will vary depending on your personal circumstances, for example your location, age, gender, work experience are the type of information survey companies require in order to present you with the most relevant surveys.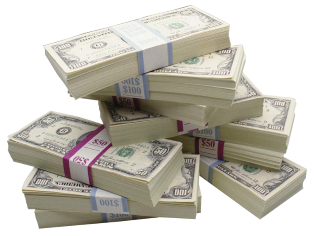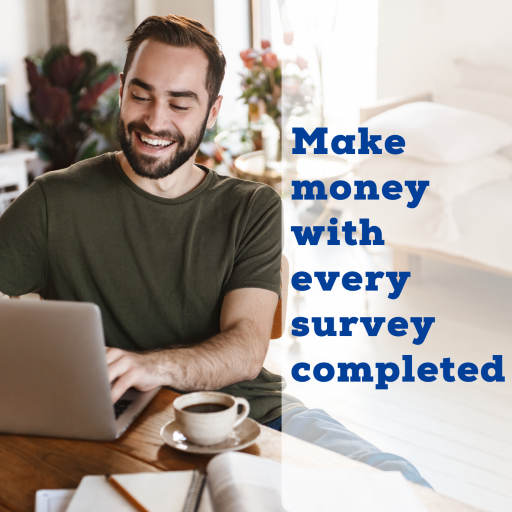 Get paid for every survey you complete.
Get paid for every single survey you complete. Our surveys are quick, easy, and can be done from your phone or computer, plus, there's no limit to the amount of surveys you can take. By completing our paid surveys from major brands, you can make money while giving your opinion on a range of different topics like food, travel, fashion and more. We work with the best online market research companies such as Dynata, Cint, Lucid and many more to ensure you have a huge selection of surveys for money available. We can even send you email invites when there are new survey opportunities available.
We run lots of great promotions to help you make money online quicker. Check out the latest news for details of our upcoming promotions
Why not make money from home and enjoy our rewards?
Earn more with fast payments.
Earn more money with instant Paypal, Skrill and Bitcoin payments. All you need to do is complete any survey of your choice and Superpay will send the money to your account in less than 24 hours, No more waiting! Choose your preferred payment option, or choose one of our gift card options for your favourite online retailers.
Access our surveys for cash share your valued opinions with one of the top market research sites and get paid today. It's that simple.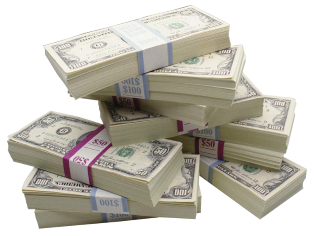 Answers to your questions about taking online surveys for cash
Is it free to access paid surveys?
Yes, it is free and easy to access our online paid surveys.
How do i access surveys?
Simply log in, or sign up to receive your sign up bonus, and visit our "Paid Surveys" section where you will find a large number of surveys available from a selection of survey providers.
Is there age requirements in place to use Superpay.me ?
Yes. You must be 18 or over to sign up to Superpay.me and take online surveys. Most online survey sites will have a similar age requirement rule in place.
What types of surveys are available?
There are many types of surveys available. At Superpay.me, we partner with legitimate survey companies who provide a wide range of market research surveys. You will find surveys about services, recognition surveys, product appeal surveys, medical surveys, online shopping, product testing, political opinions and more.
You could take online surveys on anything from your shopping habits, current trends, issues such as Covid-19, or your opinions on some of the world's biggest brands. You will be matched to relevant opportunities that best suit you based on the simple questions that you are asked when you sign up to our survey providers.
Do I get paid for surveys?
Legitimate online survey sites like Superpay.me have a proven track record of rewarding people for sharing their thoughts and opinions. You will be paid for each survey successfully completed and confirmed by our advertisers.
How do I get paid for surveys?
You will find details of the payment available for the survey in advance. Once successfully completed, the value will be added automatically within a few minutes to your account at Superpay.me, although sometimes it can take a little longer. Once you have reached our minimum payout threshold of $1.00 you will be able to withdraw your earnings.
Claim your signup bonus today
Are paid survey sites a scam.
No, there are several legitimate paid survey sites like Superpay.me, Rewardingways.com, Swagbucks, Qmee and more, however it is prudent to take steps to protect yourself so you can spot and avoid scam sites.
Check for confirmation that people have been paid from the survey site over a period of time. For example payment proof pages, and review sites such as Feefo, reviews.io and Trustpilot can be really useful in identifying legitimate survey sites.
We recommend working with legit survey sites like Superpay.me to help avoid survey scams.
How much do i get paid per survey?
The payout per survey survey will vary depending on the survey requirements. Typically the longer or more involved the survey, the higher the payment. The exact amount varies between different survey companies, but typically ranges from $0.50 to $5.00. The average survey will pay out around $2 and last about 10-15 minutes.
How do I request payment
Simply choose your preferred survey payment method under our "rewards" section once you have reached our minimum reward threshold. All verified payments are issued within 24 hours, but normally much less. Superapy.me has one of the lowest payout thresholds meaning you can take surveys for cash and get paid quickly.
What payment methods can I use to withdraw my earnings?
Survey Payment method options include ash payments via: Paypal, Skrill, and Bitcoin, or gift card options such as Amazon Gift card and Tango E-Gift Cards. Paypal is currently the most popular survey payment method among our members at the moment. Through this payment method, you will receive cash payments directly to your paypal account. We also offer instant cash payments through our Instant paypal payment method.
Bitcoin is also becoming a more popular payment method among our members at Superpay.me. However, the payment threshold is slightly higher when using this option. Members from the USA can also use our E-Gift Cards options - Amazon Gift Card or Tango. The Gift Cards minimum payment thresholds is 500 points. Once you have reached the minimum threshold you will be set to redeem your gift card rewards.
Is it only surveys that you offer?
No, while we focus on surveys, you can also make money online with us by playing online games, watching videos, and taking part in trials. You can also take part in contests for prizes, and access our promo codes which are made available from time to time to increase your income potential.