Free Paid Surveys
Millions of people are using online surveys to generate some extra cash, and you can join them free. It is a really flexible way to make money, and most people simply work from home, although you can participate anywhere..
We offer a large selection of new paid surveys every single day. Each survey takes around 5-20 minutes - normally longer surveys offer a higher reward for your efforts. Typically paid surveys offer rewards between $0.40 and $2.00 depending on the length of the survey. We have quite a number of surveys available, and by spending a few minutes each day completing perhaps 4-5 surveys, earning around $100-$150 each month from these alone is easily achievable.
Your potential earnings will vary depending on your personal circumstances, for example your location, age, gender, work experience are the type of information survey companies require in order to present you with the most relevant surveys.
Take Part in Paid Surveys
We recommend working with survey providers such as Cint, Your Surveys, Dynata, CPX, Lucid, all of whom can be found on our site, who have a solid reputation paying for surveys over several years. .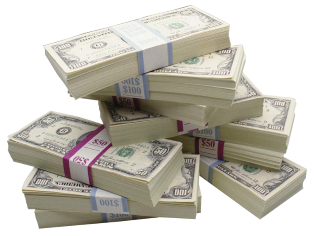 Create a routine.
Make the most of your available time online and set aside a few hours each day to focus on your work.
Find the best time and place to work.
Work out where and when suits your own needs. It may be you can find time first thing in the morning or last thing in the evenings, or on your commute home if you take public transport. Or even when while waiting on your kids taking part in activities. New surveys are added regularly throughout the day, so whatever time you choose to work, you will find that we have surveys available.
Choose the best surveys.
The surveys available vary in terms of their requirements, time for completion and reward. Choose the surveys which match your profile and offer you the best reward based on the time required.
Do I need any specific knowledge or equipment?
Superpay.me is free to join and free to use. You can access our surveys and offers either using a computer, laptop, tablet/iPad or mobile phone. All that you need to work from home is an internet connection and some spare time.
What costs might I incur?
The only cost most people need to consider is internet cost from their internet service provider. If you already have an internet connection, it's likely your already paying for this, and therefore no extra costs would be incurred. You can always look at other options such as free wifi available at local coffee shops and restaurants.
How do I get paid to work from home?
We send payments via Paypal, Skrill, bitcoin and Gift Cards. You simply need to ensure that you have an account for payment to be sent to via Paypal or Skrill, or an email address for requesting any Gift Cards.
Is there a minimum value to request payment?
Yes, you need to earn at least $1.00 at Superpay.me and then you can request payment via Paypal. Other payments methods require a $5 minimum, with Bitcoin being slightly higher. Please be aware that these limits can change at any time.
How quickly do I receive payments?
We understand that people working from home are looking to have their payments sent quickly. All payment requests are verified for security, and then verified payments are issued within 24 hours, but usually a lot less. Most payments are sent to your requested Paypal account in under 4 hours.